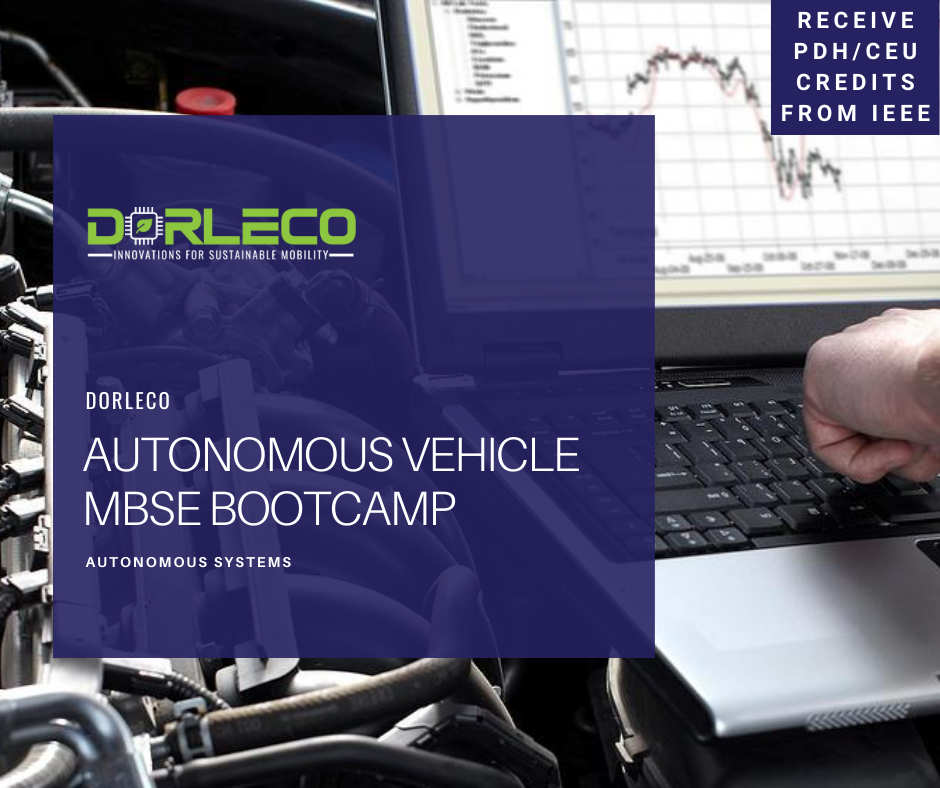 Join this 10-hour Bootcamp for modeling controls software for autonomous systems. This is a learning program ideal for beginners in the automotive software development space looking to build a solid foundation of hands-on controls knowledge
Get familiar with the MBSE approach to developing autonomous systems, learn about feature development and how it affects the level of autonomy of the vehicle, and how the industry implements MIL/SIL testing for validation of the models.

IEEE will be providing Professional Development Hours and Continuing Education Units credits for this course!
---
Program Details:
Schedule: 20th and 21st August 2022
Enrolment deadline: 19th August 2022
Program Fees: $149
If you have any queries, please write to us at info@dorleco.com with the subject 'Bootcamp Query – Autonomous Vehicles MBSE'
There will be limited admissions per batch, so apply soon!
Program Benefits:
– Improve your skills in planning, critical thinking, reasoning, and creativity
– Take home all of the lecture notes, Simscape/Simulink model, and relevant reference material.
– Learn real-time controls implementation following standard automotive software development practices.
– Leverage the knowledge gained in the course for further research, interviews, internal/external projects, etc.
– IEEE will be providing PDH (or CEU) credits for this course.
FAQs
What are the softwares required for pursuing this program?
All models will be built in MATLAB-Simulink, however, software licenses will NOT be required for the completion of this program.
What will be the method of delivery of the program?
The program will be delivered completely online via zoom sessions.
How much time will the applicants require to spend on a daily basis?
For week-long batches, there will be 2-hour meetings every day. For weekend batches, sessions will be 5 hours per day. The detailed schedule will be communicated to all registered candidates.
What are the technical requirements to get enrolled in the program?
Engineers with a good understanding of control systems and a strong fundamental knowledge of automotive systems are well-suited for this program.